Everything should have 100% uptime, all the time. We monitor your site and certificate in realtime. When it's down we send you notifications via Email, Slack, Telegram, Discord or just send a Webhook.
Start monitoring for free. No payment information required.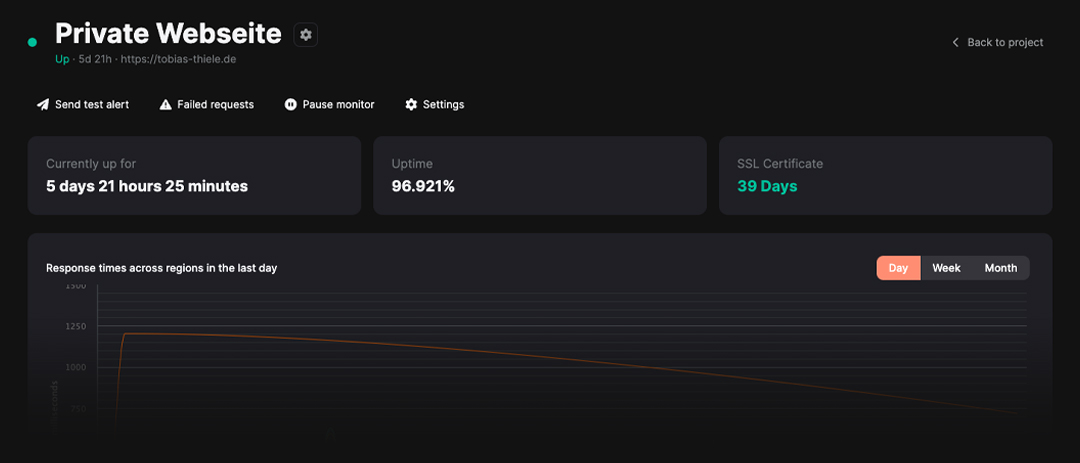 Notifications
Don't miss any downtime.
Find problems before your customers do, and tailor alerts to be as sensitive as your product requires. Whether it's a real-time API or a simple blog, we'll get the right people notified immediately.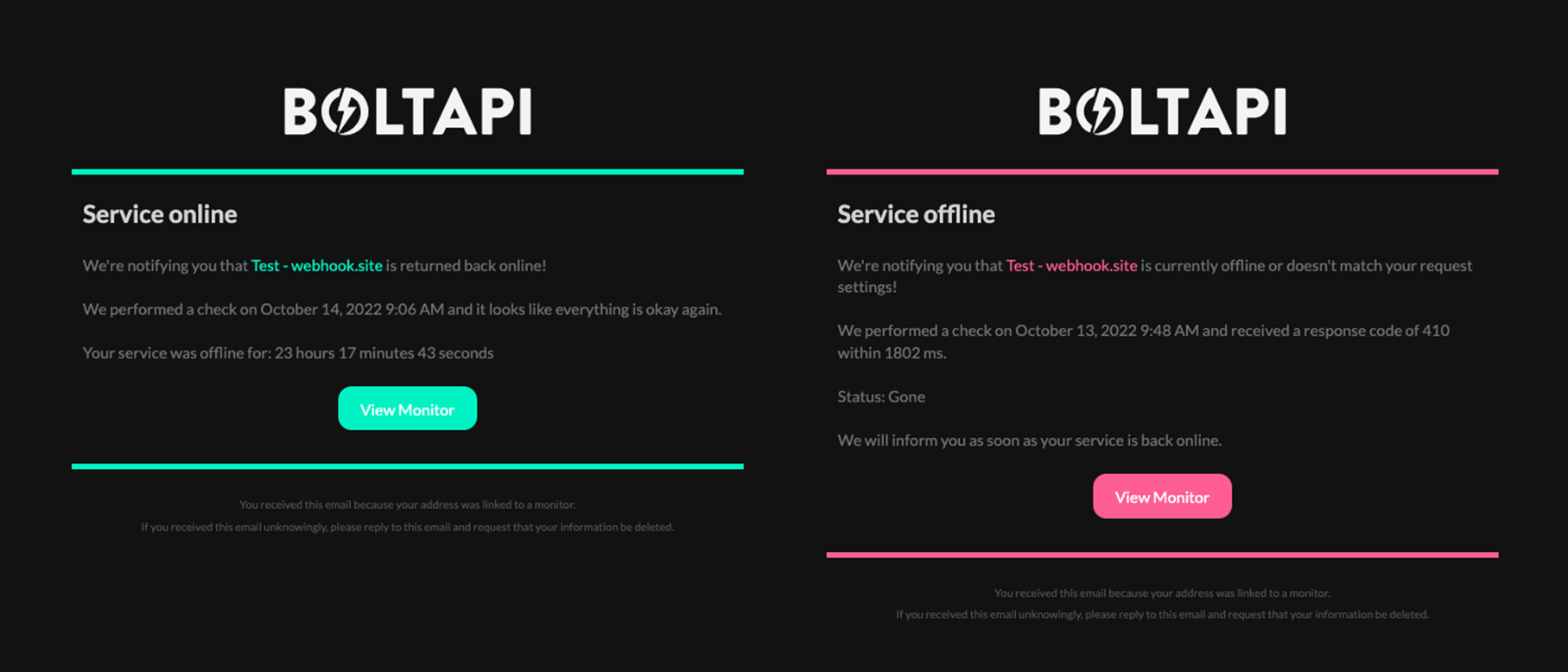 Locations
Monitoring from all over the globe.
Especially nowadays it is important to provide your service globally and ensure the best possible experience for your customers all over the world.

Currently we offer monitoring from five different locations.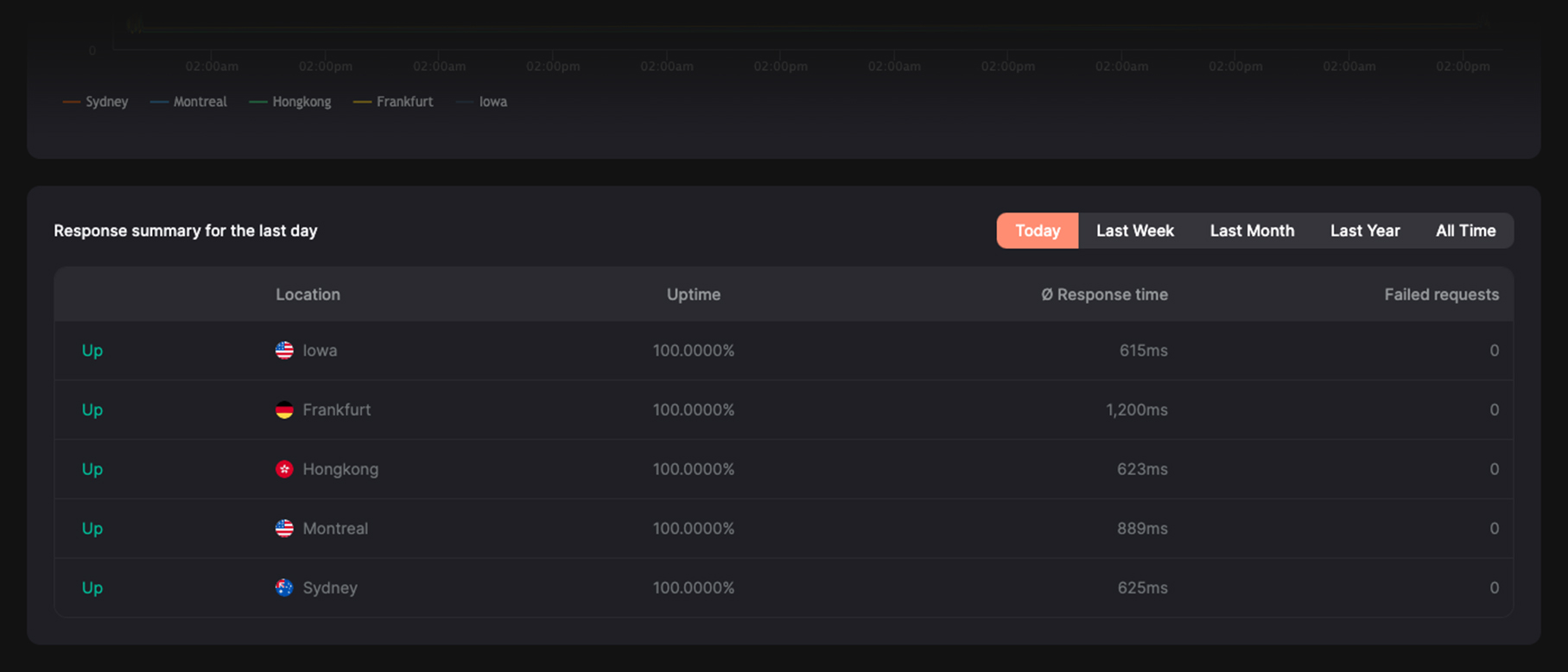 Iowa
Frankfurt
Hongkong
Montreal
Sydney
Certificates
SSL expiration checks.
Has your website's SSL certificate expired again and your customers are confused due to an error message? With us, this will never happen to you again, because we will inform you in advance about an upcoming renewal of your certificate.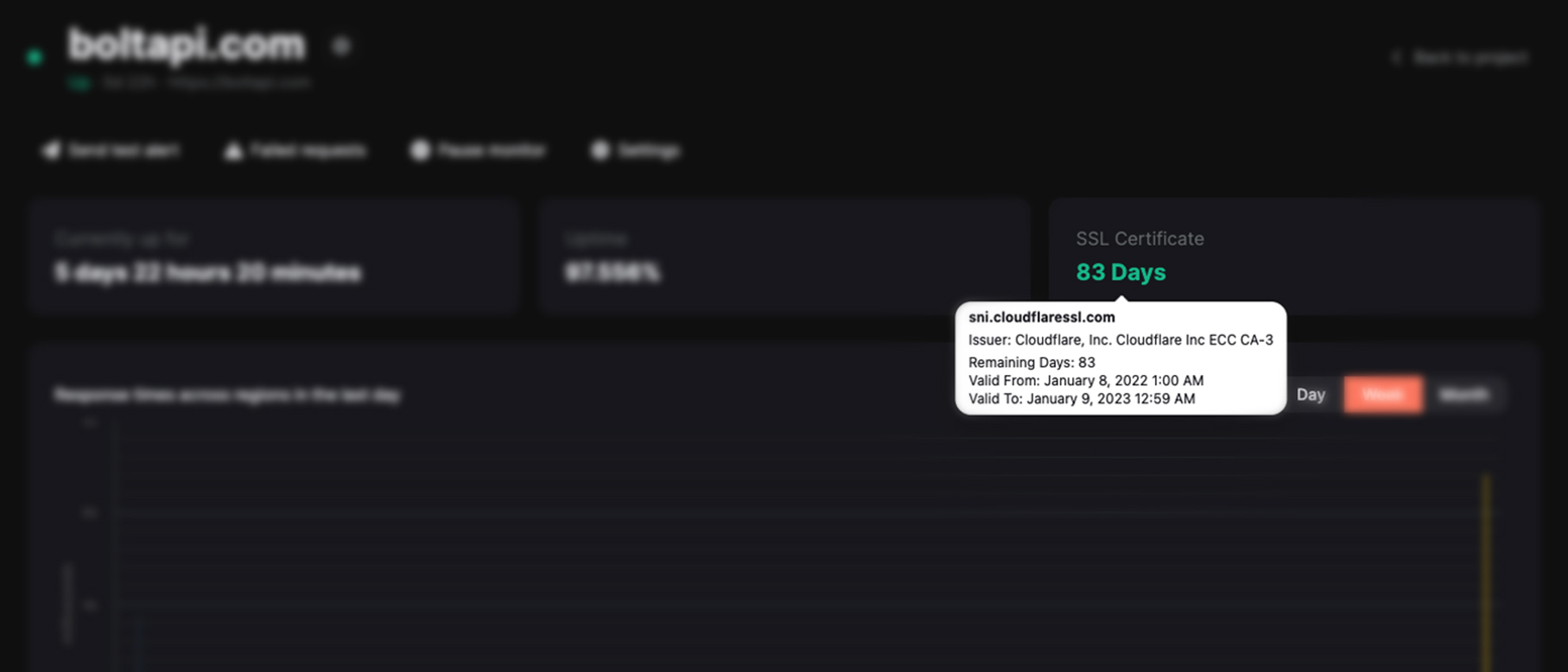 Customization
Simple or complex monitoring - we have the best solution.
No matter which service you want to monitor. Whether API or website - with our individual setting options you can adapt each monitoring to your needs.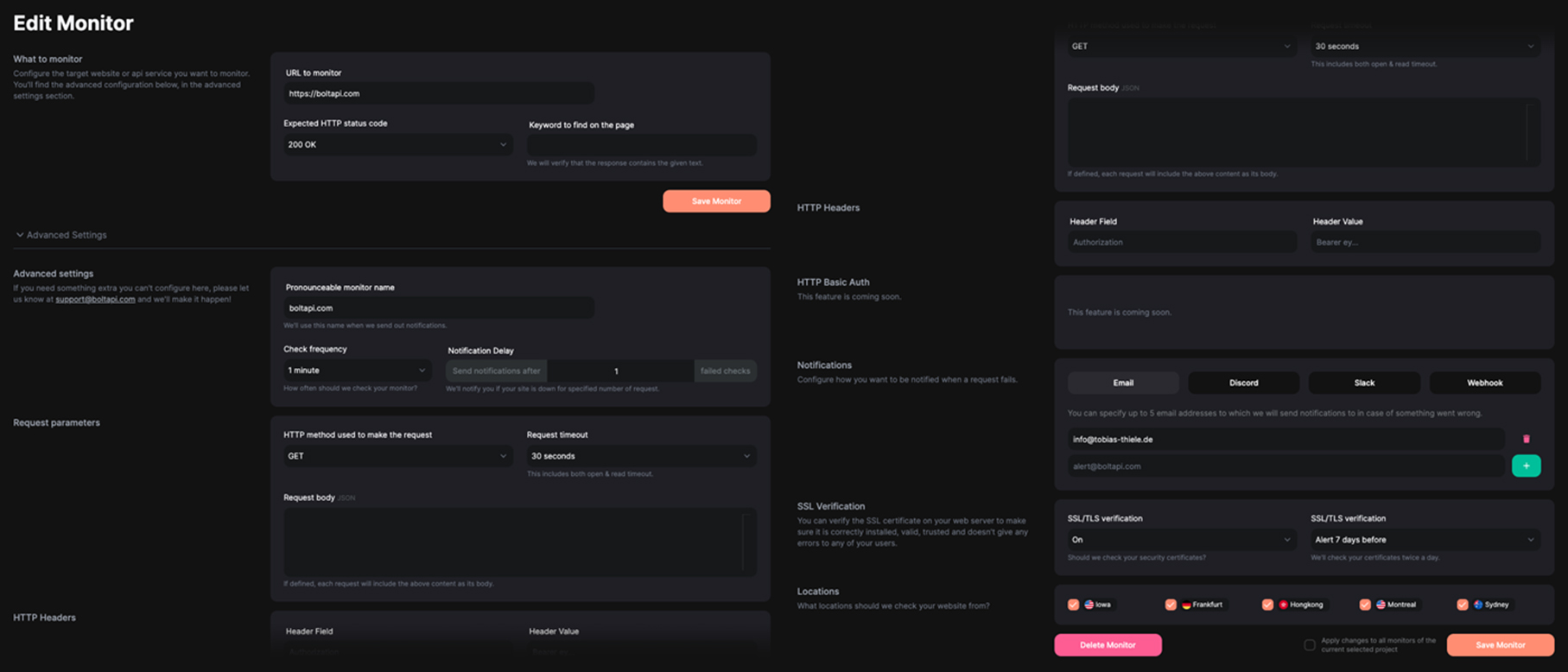 Status Pages
Let your customers know if they can expect any problems.
Is one of your services not working properly, slow or even completely down? Refer your customers to your individual status page when they inquire and keep them informed about updates.
You can choose between four different time intervals from a period of up to 90 days. 15 minutes, 60 minutes, 12 hours and 24 hours.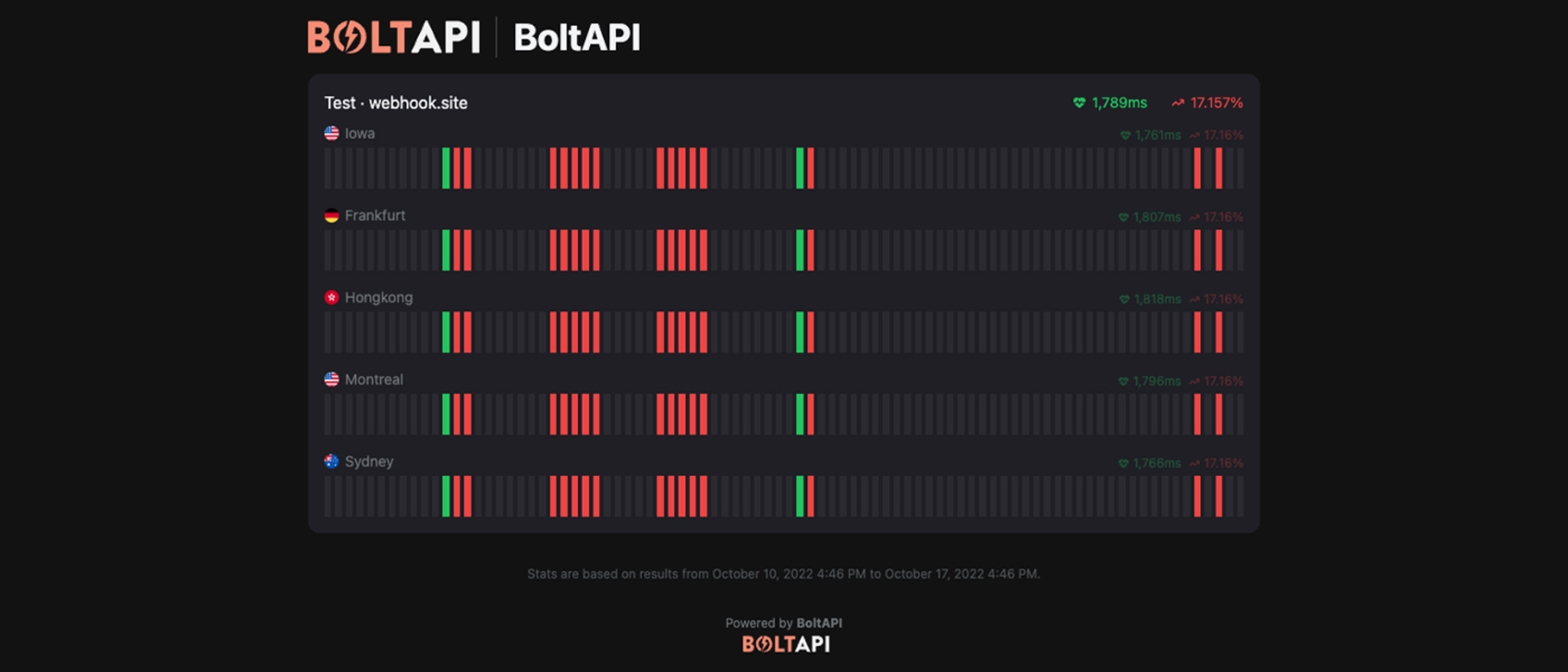 © 2023 BoltAPI. All rights reserved. Made with
♥️
by
Tobias Thiele
for better web monitoring.
Terms of Service | Privacy Policy